Neato Battery Replacement For Neato XV Series Cleaner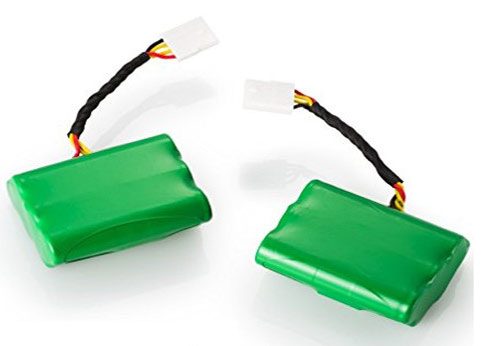 Keep your Neato XV Series robotic vacuum running at peak performance with new Neato battery. Neato's robotic vacuum cleaners are great. But when their batteries go sour it can be hard to determine which is the best replacement battery pack to choose.
Most Neato batteries last about 16-18 months with standard use.
Neato Battery Replacement
1. Neato Battery Manufacturer
Compatibility: All Neato XV series (e.g. XV-11, etc…)
These are usually the default choice many strive to buy as they are original from the manufacturer and are same as ones in the original factory box.
They price is about $50. If you are satisfied with the life of the original pack that came with the Neato then you can expect a similar longevity.
While you are not going to get any added performance or increased longevity, you get exactly what you pay for. This battery pack will work for most owners.
There is nothing wrong with going for the default factory battery pack. In fact, many people feel more comfortable using a Neato Robotics company product.
This way, if anything goes wrong with either the vacuum or the battery back, the problem can't be pushed off on the "other company's product."
2. Synergy Replacement Battery Pack for Neato
Compatibility: All Neato XV Series
The Synergy battery pack is one of the popular replacement options. They are an "ultra high capacity battery" which means they should last longer than the default manufacturer battery pack.
There are some mixed reviews of these batteries, but if you follow the proper installation and maintenance procedures, you will not have any problems.
3. HQRP Extended Battery Pack for Neato
Compatibility: All Neato XV Series
The "extended" packs are more than just battery replacements. They are performance enhancers. Extended packs provide more juice per charge. This is particularly useful for people with larger surface areas to cover and more difficult terrain i.e. "shag" rugs/carpets.
The 7.2 volt, 3500 mAh HQRP Extended Battery Pack, is one of the best purchases you could make. The one downside is that they take a bit longer to recharge (sometimes close to 4 hours). These packs are almost twice as effective.
4. Super Extended 3800mAh Neato Battery Pack
Compatibility: All XV series
The Super Extended pack is similar to the HQRP, but with even more power and juice. This is the holy grail of the replacement battery market and the price is accordingly set. While the price is almost double a standard replacement, you do get some serious punch.
The Super Extended Neato battery can cover very large areas and are best for larger homes and dimensions. Make sure you charge the batteries fully per the instructions that come in the box.
DIY : Changing the Neato XV Essentials battery tutorial (for all Neato models)
How To: Upgrade the batteries in your Neato Vacuum (XV Series)
5. Lithium Neato XV Series Replacement Battery
Compatibility: Neato XV Series (all – including Signature and Signature Pro) Because the XV series is now quite a bit older, many Neato's of this era are starting to give out. Battery is usually the culprit.
Lithium batteries are more reliable and longer lasting than traditional batteries.
05/08/2022 16:03

Amazon.com
05/08/2022 16:03

Amazon.com
Last update was on: 05/08/2022 16:03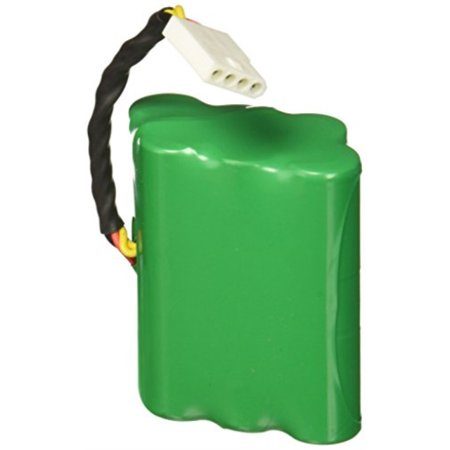 Size:1.50 x 5.00 x 2.75 inches Replacement batteries for the XV-11 (set of 2)
BUY NOW

Walmart.com
in stock
Last update was on: 31/07/2022 16:02
Neato Battery – Which to Avoid?
Avoid Powerextra batteries for Roomba and Neato. They have a tendency to last very short. Even when they are functioning, you will notice your Neato robotic vacuum is making more trips to recharge than usual.
Another set to steer away from are the Crucial battery replacement packs. They last about 6-8 months. This isn't terrible, but it's not great either. Ideally, you'd like to get at least a year (preferably 2-3 years) out of a replacement pack.
How to Properly Change Neato Battery?
Most buyers of Neato replacement battery complain that their new battery packs don't charge correctly or not work/die out shortly after install.
In 75% cases this can be avoid by proper installation. Here are the steps to take when installing a new battery:
Remove the battery cover (using a Phillips head screwdriver)
Replace the old battery pack  with the new one. Note: you can't really get this step wrong because the connector will only accept it a certain way.
Screw the covering back into place.
Turn the Neato on, to "Menu", "Support", "New Battery", "Okay"
At this point, do the following:
– Fully charge the Neato
– Run it until it notifies you that it needs to be recharged
– Do NOT charge it; let it sit idle overnight
– 12-24 hours later, place it on the charger
For these last steps, repeat every 6-8 weeks as a way to maintain the battery pack. Because of the kind of battery that the Neato uses, you need to keep the battery fluid in a "liquid" state.
Letting it sit near low or without cycling the liquid will cause it to lose its effectiveness over time.
This is what many people have experienced when installing new battery packs, mainly because they are don't follow these steps correctly.
It's also a good idea to do this to extend the life of any existing battery packs for Neato devices that you have.