Buy Roomba 650 Battery Replacement And How To Replace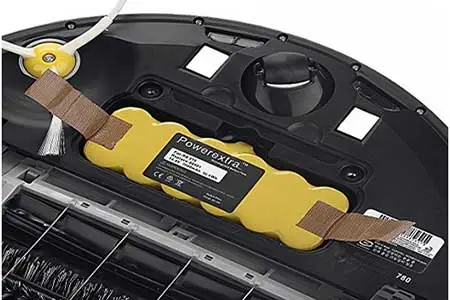 The battery is an essential component of any robotic vacuum cleaning robot. That is why it is important to buy adequate Roomba 650 battery replacement.
Roomba's battery is essentially 12 NiMH batteries strung together to create one powerful nickel-based battery. iRobot promises that the battery can run for up to 2 hours, and based on estimates, will last about 400 charges.
How to Replace Roomba 650 Battery?
Here's a simple guide to replace the battery on the Roomba 650 robotic vacuum cleaner. The battery is accessible after removing a couple of parts from the bottom of the device.
How to change the Battery in Roomba
Step 1 Removing the Side Brush
With the Roomba 650 upside down and turned off, use the screwdriver to remove the one 3.5 mm screw from the center of the side brush. Set the screw aside and pull the brush out.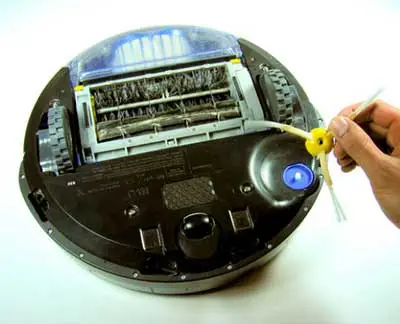 Step 2 Bottom Panel Removal
Unscrew the four screws that hold the bottom panel using a screwdriver. The screws will not come out of the bottom panel.
They were designed to become loose but not be removed. This prevents you from losing them and prevents the Roomba from sucking them up if they came out during cleaning.
Once you are sure that all the screws have been loosened, lift the bottom panel up.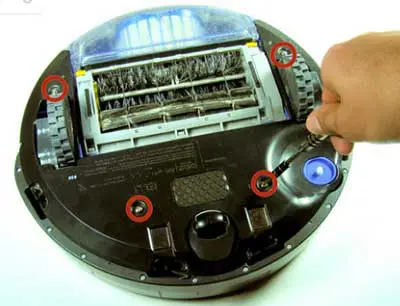 Step 3 Battery
Once the side brush and bottom panel are out of the way, take the battery by the two green flaps and pull it out. Put Roomba 650 battery replacement and return bottom panel as well as side brush.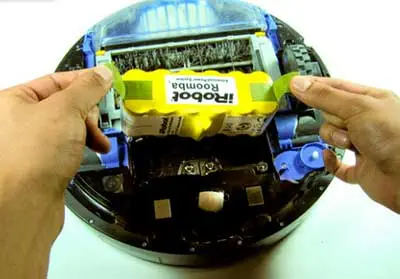 How to Prolong Roomba 650 Battery Life?
Each time your Roomba cleans up, debris gets caught in its brushes. That is fine as it means it is working.
However, when that debris builds up, your robot vacuum works harder to spin the brushes, draining more battery life than intended. At least once weekly, remove your Roomba's brushes and get them clean.
For the Roomba's nickel-based batteries, it's best to keep the unit charging whenever you're not using it. However, don't leave it in its dock for days at a time. Lots of vacuuming will keep its battery healthy.
To maintain the battery's capacity, it's important to drain it every so often. To do this, run the vacuum until the battery dies, then charge it to full. For best results, repeat this process a few times.
To increase the battery's longevity, store your robotic vacuum cleaner in a cool, dry place. The unit should stay out of direct sunlight, where heat could damage the battery.
If you're going away on vacation, put your Roomba in "vacation mode." Doing so will ensure the battery remains healthy when it's not being used for weeks at a time.
Or, schedule your Roomba to continue vacuuming, even when you're away.
To put your Roomba in vacation mode, charge the battery completely. Then, remove it by flipping the Roomba over and removing the two screws that secure the battery door.
Once the battery is out, store it in a cool, dry place, separate from the unit. When you return from vacation, recharge the unit to full, then run it until it dies. Then, you're free to go back to your routine.
09/06/2023 17:29

Amazon.com
09/06/2023 17:29

Amazon.com
Last update was on: 09/06/2023 17:29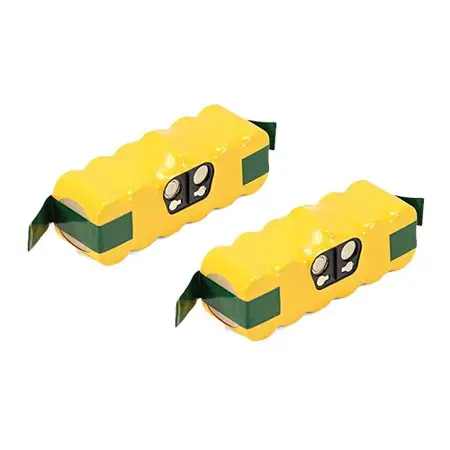 iRobot Replacement Battery for BCIR-80501 SpecificationsVoltage: 14.4vCapacity: 3300mAhComposition: NiMHProduct Features:1. Ni-MH battery has good over-discharge and over-charge ...
VNH-101 NIMH Battery - Rechargeable Ultra High Capacity (NIMH 14.4V 3500mAh) - Replacement For Roomba 500 Vacuum Battery.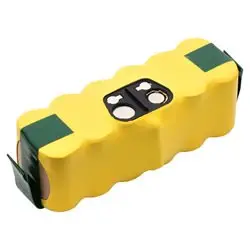 Manufacturer: CHOSEN SUPPLIES
Last update was on: 09/06/2023 17:29