Neato Combo Brush For XV Series Robotic Vacuum Cleaners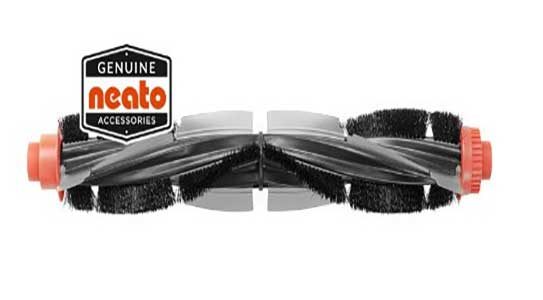 The Neato combo brush for XV series offers superior pick-up of pet hair, reduced noise during operation and is ideal for homes with multiple types of flooring.
It is compatible only with Neato XV Series Robot Vacuums. Best for homes with pets and allergy sensitivities.
Neato Combo Brush
The Neato XV Series Combo Brush combines the power of blades and bristles to remove more pet hair, allergens and dirt.
If you have pets, or a mix of carpet and hard floors, Neato's Combo Brush is great choice for your home.
This Neato bursh is compatible only with Neato XV robot vacuums robots (including Neato XV-11, XV-12, XV-14, XV-15, Neato XV-21, XV-25, XV Signature Series).
Neato Combo Brush PROS and CONS
PROS
The Neato is quite loud and this brush reduces the noise on the carpet. On laminate flooring it's extremely quiet.
More dust and hair is picked up. It feels a lot cleaner.
CONS
Since it's more likely to pick up hair, you have to clean out the brush more frequently
Emptying the dirt bin often
03/12/2022 09:39

Amazon.com
03/12/2022 09:39

Amazon.com
Last update was on: 03/12/2022 09:39