Neato Pet And Allergy Upgrade Kit For Neato XV Series

Neato Pet and Allergy Upgrade Kit is designed especially for pet owners and allergy sufferers. The Neato Combo brush offers better pick-up of pet hair, reduces noise during operation, and works on all types of floors.
With this kit, Neato picks up even tough pet hair, dander, and fine dust particles. Neato Pet and Allergy Upgrade Kit includes 1 Combo Brush and 1 High Performance Filter.
The Neato High Performance Filter captures fine dust particles and reduces allergens in your home.
Neato Pet and Allergy Upgrade Kit
The Neato Pet and Allergy Upgrade Kit comes with a unique curved helix brush specially designed to pick up pet hair. It also makes less noise especially on hard surface floors.
The special Pet and Allergy high efficiency filter traps 3 x more dust and dander that standard filters.
It is compatible only with Neato XV Series Robot Vacuums robots (including Neato XV-11, XV-12, XV-14, XV-15, XV-21, XV-25, XV Signature Series).
While the price for the product seems excessive, the product resolves numerous issues and justifies the price paid. The Neato with the standard plastic brush blades is very effective but the pet upgrade brush is even better.
It cleans up the carpet much better than the original, and the thick multi-layered filter produces a noticeable difference. Most of the dirt and dust really does seem to go into the filter with not much left in the dirt bin.
Maintenance is slightly more difficult than with the standard beater bar. Like in the original, hair tends to get caught around the orange caps and must be removed from time to time.
08/08/2022 22:09

Amazon.com
08/08/2022 22:09

Amazon.com
Last update was on: 08/08/2022 22:09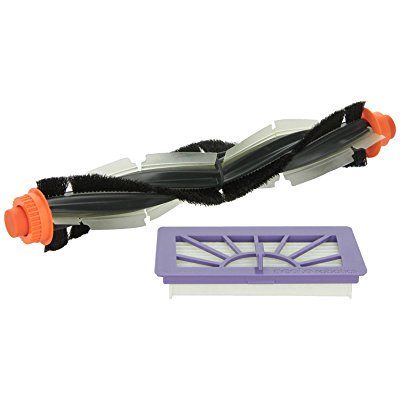 BUY NOW

Walmart.com
in stock
Last update was on: 03/08/2022 21:14