Roomba Side Brush Module For Roomba 500 Series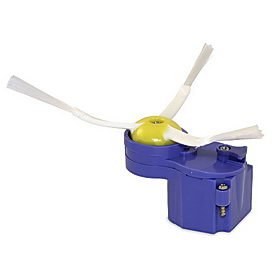 Roomba side brush module for iRobot Roomba 500 series keeps your robotic vacuum cleaner at peak performance.
This replacement side brush module is easy to put into the Roomba 500 Series for quick and easy maintenance and repairs.
Last update was on: 11/09/2021 08:06
How to Replace a iRobot Roomba Side Brush Module For 500, 600, and 700 Series Robots
Replacing a side brush module on a 700 series iRobot Roomba.
Roomba 500/600/700 Brush Module Replacement
In this video we look at how to replace the cleaning head in your iRobot Roomba 500, 600, or 700 series.
Other replacement parts: