Neato XV-21 Review PROS & CONS (2022) Pet & Allergy Cleaner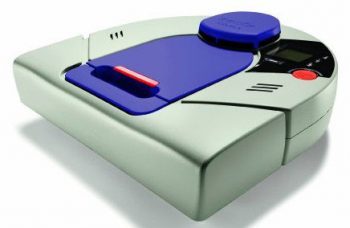 In this Neato XV-21 review I will show you all features of this robotic vacuum from Neato Robotics, as well as its pros and cons. The Neato XV-21 features a large dirt bin, automatic charging and a combo brush specifically designed for picking up pet hair. Users can schedule the device to perform daily cleanings or initiate spot cleaning.
The Neato XV-21 Pet & Allergy comes with a charge base, charge cord, combo brush, blade brush, high-performance filter, batteries and boundary markers — to designate where the vacuum shouldn't clean.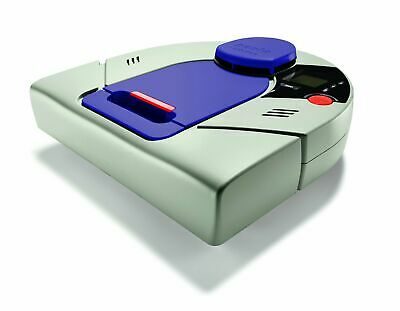 eBay
Last update was on: 05/08/2022 21:16
Neato XV-21 Review
Before pressing clean button make sure to clear away all clutter and cords that'll get in the way. These obstacles can reduce the efficiency of the robot and will not function as well.
Also, Neato recommends at least 3-feet of open space around the charging base so there will be no issues in it returning here and some reviews in Amazon recommends increasing that to 5-feet just to be sure.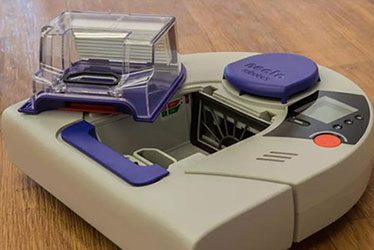 This robot will return automatically to the dock when it's done cleaning. If you have multiple rooms, it'll be best to clean it one at a time. It won't run very long (1 hour max) and it lacks the SLAM algorithm that modern robots have to track its location.
The laser navigation is great in low light conditions, even pitch black so you don't need the lights on for this robot to work.
Compared to the Roomba, its sensors are more sensitive meaning it won't collide as much as the Roomba and if there's a bed skirt it won't go through it rather it'll along follow its path.
Bare Floor Cleaning
Neato Robotics XV-21 excels in cleaning bare floors such as tile, wood and linoleum because it has strong suction complemented by the beater bar.
Neato XV-21 Robot Vacuum Review
As far as performance is concerned, the Neato proved to be a bit of a mixed bag—but it picked up pet hair better than any robot vac we've tested.
Neato claims that it also picks up large bits like cereal and dander and based on reviews, a lot of people will agree with this though it'll take hours to finish the whole house with several recharges along the way.
Carpet Cleaning
The XV-21 will do a pretty decent job removing dirt and pet hair on low to medium pile carpet but on really fluffy ones it will struggle a bit as with all robot vacuums.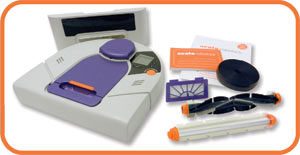 Again the suction and brush roll work well together to clean this surface. If you have black or very rugs or carpet at home, it may not go over it as some reviews pointed out because sensors may think that it is a hole or cliff.
Rugs Cleaning
Transitioning from hard floor/carpet to rugs isn't a problem as long as the rug isn't slippery or too thick, it wouldn't be an issue. If your rugs has long tassels please tuck it underneath or clean separately because long threads will wrap on the motorized brush.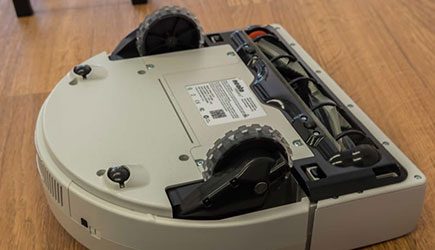 Pet Hair Removal
A lot of pet owners are happy with how this robot picks up pet hair. Without it, it'd be hard for them to just rely on a handheld vacuum to pick up all the hair shed by their dogs.
Maintenance
This is pretty common sense stuff. You'll have to empty the dustbin. You'll have to keep the floor pretty clear of obstacles for the robot to vacuum as much space as possible. Keep an eye on the roller and clear any leftover fibers and dust from it. It takes minimal time and effort to keep this thing running well.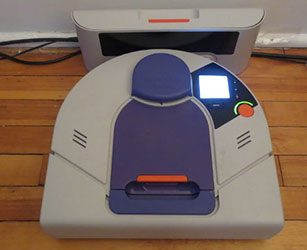 Neato XV-21 Pros
The XV-21 cleans up well in several significant categories. For instance, it got a near-perfect score on picking up pet hair. And users touted how easy it is to clean the device.
Additionally, unlike some robot vacuums that perform well on hardwood and not carpet, the XV-21 is a consistent performer across floor types, earning strong scores on carpet, and hardwood performance.
Good run time
Excellent dirt pick up capabilities
Has a schedule feature
Automatically goes back to its charging station when battery is low
Cleans with a back and forth overlapping motion
Brush roll easy to clean and remove
Easy to empty
If something's wrong it'll beep and notify you through the LCD screen
Neato xv-21 Cons
Buyers report that the robot's battery life is too short, making it difficult to clean the entire house at once. The vacuum also has a propensity to miss areas of dirt and debris in the corners of rooms, so you may need to go back and pick up what it left behind.
And durability is a concern. Some consumers have received software error messages from their vacuum after continued use.
Noisy
Can't reach corners because of the absence of an edge brush
No edge cleaning brush
Small dirt bin
RPS sensors needs frequent cleaning
No remote
Neato XV-21 vs Neato XV-14 vs Neato Signature



Overview
Description
Brand/Store
Availability
User Rating
Review
Specification
Charge Time (hours)
Charging Base
Operating Time (hours)
Weight
Dimensions
Multi-Room Navigation
Return to Charging Base
Remote Control
HEPA Filter
Cliff Sensor
Height Adjustment
Full Bin Indicator
Virtual Walls
Scheduled Cleaning
Carpet
Hardwood, Tile & Linoleum
Operating Pattern
Price
Bumper
Battery Indicator
Spot Mode
Infrared Sensor
Boundary Markers
Dirt Sensor
Neato XV-21 Customer Reviews
A lot of people who used this robot were pet owners. Most were happy with how this robot cleaned up all of the mess.
Despite all the positive reviews it isn't without its flaws, it doesn't clean the edges well because it doesn't have an edge cleaning brush.
Make sure to clean all the sensors to maintain performance. Dirty sensors will hamper how this robot navigates and will not be as efficient.
There are also reports of lemon units with malfunctioning batteries, broken sensors and jammed wheels.
That's why it is important to thorough put the robot into its paces to see if there are any potential problems and read their warranty information to know what's covered.
Where Can I Buy Neato XV-21?
You can buy Neato XV-21 Pet & Allergy robot vacuum from Amazon but it won't be brand new. A better option would be getting of the newer BotVac robot because these newer variants have better navigation and will run longer.
Replacement parts:
Neato XV-21 Review Conclusion
If you're looking for a robot vacuum that scores high in every important user category, the Neato XV-21 likely isn't for you. But if you care most about a few key performance areas — namely, performance on carpet and pet hair pickup — this model may be a good option.
We'd especially recommend this device to homeowners with an equal mix of hardwood and carpet in their homes, as this vacuum can deliver a consistent performance across floor types, according to users.
Great
Neato XV-21 Pet & Allergy is great for folks who simply don't have time in their busy schedules to vacuum frequently enough to maintain the cleanliness of their homes. It performs best if you have a large home with open spaces because it works best in these areas.
PROS
Good run time
Excellent dirt pick up capabilities
Has a schedule feature
Automatically goes back to its charging station when battery is low
Cleans with a back and forth overlapping motion
Easy to empty
If something's wrong it'll beep and notify you
CONS
Noisy
Can't reach corners because of the absence of an edge brush
No edge cleaning brush
Small dirt bin
RPS sensors needs frequent cleaning
No remote