LG HomBot 3.0 Robotic Vacuum Review – PROS & CONS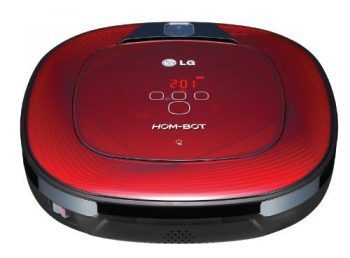 LG HomBot 3.0 robotic vacuum (LrV790R) is a new innovation in home vacuuming from LG. It saves homeowners effort, hassle and housework. Be sure to check review on LG HomBot 1.0 to see how much has changed and what upgrades were added.
Automation is the latest trend in technology. It makes laborious task such as vacuuming automated to save valuable time. It frees up more time for enjoyment, friends and family.
Today, many more devices that are used in the home or office are being produced with a concept of automation. The vacuum cleaner being one of the most frequently used home appliances has evolved with automation in the form of smart robotic vacuums.
The LG HomBot 3.0 robotic vacuum LrV790R has been released in the market to bring automation to the vacuum cleaning world and save homeowners and businesses more of their valuable time.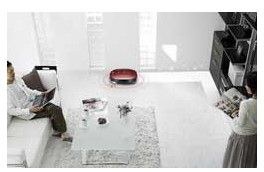 The LG HomBot 3.0 is ideal for cleaning the interiors of any home or office. The square design of this device makes it ideal for cleaning the edges and corners of any room area.
The flat design of the device also facilitates cleaning under any furniture such as the couch, sofa or the cupboard. Thus this device can be used by homeowners and businesses for the purpose of cleaning a large or small home or office area.
The cleaning and vacuuming is generally immaculate as the LG HomBot 3.0 is a smart electronic device that learns the area and calculates paths for faster and more efficient cleaning.
NOTE: Newer model of LG HomBot 3.0 is LG HomBot Square. Text below has been updated to reflect changes which were added with Square version model.
I purchased the LG HomBot 3.0 Robotic Vacuum for my wife, and at first she thought it was, at best, an expensive toy.
After naming it "Maud" and allowing her to work for a few months, we are both very pleased. – Buyer
LG HomBot 3.0 Robotic Vacuum
LG takes a square approach at automated home vacuuming with the HomBot 3.0. Its square design helps reach closer to corners and wall edges clearing out debris and dirt using long side brushes.
Compared with the traditional round shaped robovacs, its square shape translates into a higher cleaning efficiency. You use two eyes when you're cleaning, and so does HOMBOT.
With cameras mounted on the top and bottom, HomBot maps the area around your home as it cleans, calculating optimal cleaning paths 50 times each second to make sure it doesn't miss a spot.
The top camera takes as many as 30 images every second while the optical sensor on the bottom reads the surface up to 2,000 times per second for mapping and location purposes.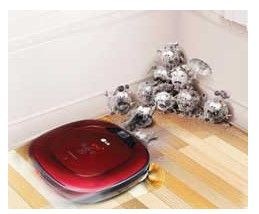 Robotic cleaners typically have only one camera. HomBot version 3.0 uses Dual Eye 2.0™ cameras to plot out a smarter, faster and more efficient cleaning route.
Taking several images per second, the upper and lower cameras effectively scan ceilings, walls and floors, even in the dark. Revolutionary Dual-Eye Movement brings in the idea of bi-vision with two cameras.
One camera is mounted on top and the other at the bottom to create a 3D map of the house calculating the best cleaning path 50 times per second so as not to miss a spot.
The LG LrV790R 3.0 understands the difference between various surfaces and varying dirt density. The only thing you'll see is better, more efficient cleaning.
It automatically adjusts suction power, stops or starts the brush rolls depending on the kind of surface operating on while using turbo performance for cleaning pet hair.
If in case the Square bot gets sidetracked or cleaning is interrupted, the vacuum will automatically move to a new area and start over again using the Auto-Resume feature.
Add to this the presence of Photographic Memory to recognize areas cleaned on previous passes so that it doesn't spend time on the same spot twice.
Furthermore, this vacuum multi-tasks with side brushes, sweeper, main brush and variable suction power for a clean-looking home without the need for human interference.
When it comes to efficient cleaning, HomBot Square vacuum 3.0 never gets sidetracked. If cleaning is interrupted and the vacuum is moved to a new area, a clever function called Auto-Resume comes into action.
Auto-Resume enables the vacuum to return to exactly where it had left off, so that cleaning is resumed precisely from its original location.
Check Price!
LG HomBot 3.0 Robotic Vacuum
Revolutionary Dual-Eye Movement brings in the idea of bi-vision with two cameras, one mounted on top and the other at the bottom to create a 3D map of the house calculating the best cleaning path 50 times per second so as not to miss a spot.
Remember to remove obstacles that get in the way like wires, toys, rugs, etc. because this will easily get stuck. LG knows that every room and cleaning chore is different. That's why HomBot 3.0 Square offers 7 Smart Cleaning Modes.
Everything from Zig-Zag for large areas with few obstacles to Smart Turbo, which automatically adjusts to floor and carpet surfaces, and cleans with turbo-charged performance.
LG HomBot 3.0 Cleaning Modes
HOM-BOT Square offers 7 Smart Cleaning Modes…everything from Zig-Zag for large areas with few obstacles to Smart Turbo, which automatically adjusts to floor and carpet surfaces, and cleans with turbo-charged performance.
The LG HOM-BOT handles a wide variety of cleaning tasks, because modern homes require cleaning versatility.
A powerful main brush loosens and sweeps dirt and dust throughout the home, while side brushes clean corners and edges. And at just 3 inches tall, it's slim enough to fit under most furniture with ease.
While Hom-Bot's cleaning technology makes people take notice, it still manages to clean quietly, thanks to smart design features like insulation that's meant to absorb vibrations and reduce noise.
It creates little noise so you can carry on your daily activities without interference (about 50dB). Low noise levels mean the HomBot Square can clean without causing any interruption to watching TV, talking on the phone or reading.
You can have a conversation while it is on and not have to talk any louder than normal.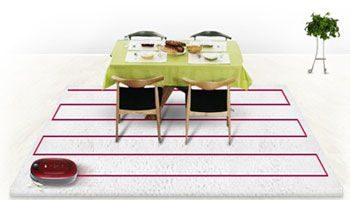 Voice Alert feature "tells" you when cleaning is complete, the battery is being recharged, Dust Bin needs emptying, and many more.
LG HOM-BOT Square has 120 words in its memory. With its angular form and brushes (1.5cm in length), the HOM-BOT SQUARE can remove dust and dirt from the tightest of corners.
The Corner Detecting Sensors enable the smart cleaner to pinpoint its exact location in the home, telling it when to turn or if it has reached the edge of a room.
The LG HomBot Square also features an Easy-out Dust Bin making emptying the vacuum cleaner more convenient. It's positioned at the top of the cleaner for quick and hygienic removal.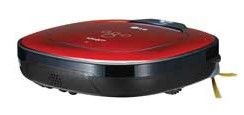 Further to this, the LG HomBot Square also incorporates a large HEPA 11 filter that enables it to separate dust particles from the air more thoroughly, while also helping eliminate unpleasant odors.
Turbo Mode lets users manually adjust the cleaner to best match the characteristics of their flooring, and Smart Turbo Mode automatically detects the type of flooring and changes its own settings for best performance.
 I was impressed. Even though I had to babysit it while it was cleaning (because it would frequently get stuck)… – Buyer
LG HomBot 3.0 Robotic Vacuum LrV790R Features
The dimensions of this robot vacuum are 20.8 x 6.1 x 17.8 inches
The device is very lightweight, weighing only 11.6 pounds
The robotic vacuum gives total clean sweeps
The scheduled automatic cleaning system
Li-ion polymer batteries for more power which means longer life and high performance
The device has a vibration absorption technology to reduce noise and provide a quieter cleaning and vacuuming experience
Eye mapping system (Magellan Mapping)
Remote control for better automation and operation
Battery charge docking system
HEPA filter and also an easy out dust bin
Very useful on carpets and hard surface areas
Voice alert feature notifies homeowners when the cleaning is complete, battery recharging is complete, emptying of the dust bin is needed, and more
7 unique cleaning modes that you can select based on the needs for a particular room in your home.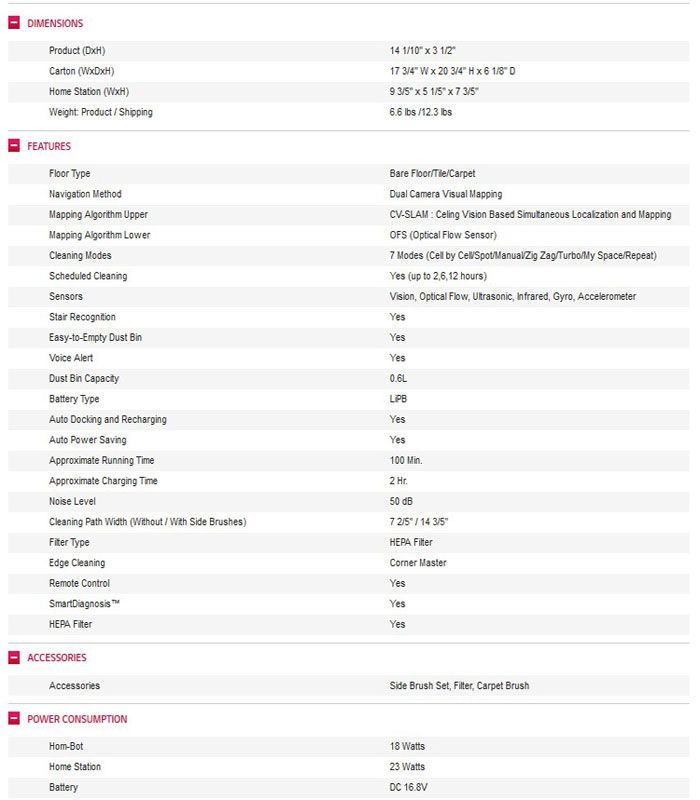 How well does LG HomBot 3.0 Robotic Vacuum perform on different floor types?
Carpet: 4/5
The LG Hom-Bot Square 3.0 LrV790R is a cute appliance that goes crazy the moment you turn it on. It actually moves over every inch of the carpet twice before proceeding to another sector.
While it won't remove 100 percent of everything lying around, it does a neat 90 percent of the cleaning so that you don't have to spend too much time tidying up your carpeted area during weekly heavy vacuuming.
Bare Floors: 5/5
Bare floor is where the LG Hom-Bot Square LrV790R excels the most. With its square design and tiny brushes to the sides it cleans great. The result is dirt and dust stuck on the sides and in corners get parried into the dust collector of the robovac.
Pet Hair: 4/5
While the LG HomBot 3.0 robotic vacuum does an excellent job picking out pet hair, eventually it tends to get stuck on large strands. This is probably because of its overall versatile nature and the use of fine brushes.
Nevertheless, it does an excellent job reducing your pet hair complications, especially if you have more than one pet.
LG HomBot 3.0 Robotic Vacuum Advantages
High Quality: LG is a top manufacturer of home appliances and is well-known for the quality of their products in the marketplace. Their HomBot 3.0 is well-recognized by the industry for being another quality electronics product from LG.
Multi-Tasking Vacuum Cleaner: Main and side brushes loosen and sweep dirt and dust in the home or office. The LG HomBot 3.0 being only 3 inches in height and very slim can easily fit under most furniture to clean and vacuum.
Quiet Operation and Vacuuming: Compared to similar robot and traditional vacuums the LG HomBot 3.0 is known to operate relatively quieter when vacuuming and cleaning home or office areas.
Auto-Resume Feature: This feature allows the LG HomBot 3.0 Robotic Vacuum to return to the last place it finished cleaning when interrupted. This is a very smart and intelligent feature.
Dual-Eye Movement: Equipped with mounted cameras on the top and bottom of the LG HomBot 3.0, while cleaning a home or office the vacuum maps out the area to calculate optimal cleaning paths for efficiently. This enables the LG vacuuming robot to make sure it doesn't miss a spot and keeps the carpet or surface area very clean.
Photographic Memory: The LG HomBot 3.0 robotic vacuum remembers cleaning paths and the position of obstacles to assist it in providing a faster and more efficient vacuuming and cleaning.
Competitively Priced: The LG HomBot 3.0 robotic vacuum is priced competitively in the marketplace, especially when considering the innovative and abundant time-saving features and comparable makes and models in the marketplace. The iRobot Roomba 770 Vacuum Cleaning Robot is another highly praised comparable robotic vacuuming device in the marketplace.
Plenty of Spare Parts: The product comes with some spare parts that could commonly be needed. They aren't hard to put on the machine so that it is back to working just like it should in no time at all.
Easy Settings: This product isn't limited to any particular types of flooring. It is fast and easy to adjust the setting to program it for what you have in your home. It features a long battery life and a long life cycle. This is important because you don't have to recharge it all the time to get the work done. For larger flooring needs, you have the confidence that the LG HomBot 3 isn't going to die out before the job is completed.
Detailed Product Manual: The product also comes with a very detailed owner's manual. It is simple to look up information during the learning process to help get the most overall value from the product.
Minimal Sound: This is a very quiet product and that is something consumers enjoy. They can have it turned on when they are watching TV or doing other things in the home. It can even be used while the kids are sleeping without bothering them. This is a compact product that doesn't take up much room for storage. It only weighs about 11 pounds.
LG was quiet, I was able to watch a movie and my dog was sleeping. It is unbelievable how fast, intelligent, organized and efficient this vacuum is comparing to iRobot.

(In first round it took him a little bit longer, but the second round – when it already knew the route/place – was quick, so quick that I didn't believe that it is done. – Buyer
LG HomBot 3.0 Robotic Vacuum Disadvantages
Price: The price of the LG HomBot 3 is high compared to many of the similar products on the market. However, the price is justified when you consider the overall value of what it offers. The features are above and beyond what you get with a basic model robot floor cleaner. It also provides better overall cleaning results and it is a well-made, durable product that will hold up to the test of time.
No Wet Mopping: There are some models that have a wet mopping feature which can be very convenient. However, the LG HomBot 3 doesn't offer this particular feature. For a consumer without carpet in many rooms, that missing feature could result in more work for them.
Hard to Find: This product can be harder to find than some of the other models and brands on the market. They seem to sell quickly and many stores only keep a few in stock. Buying online can also result in the product being on backorder. Some shopping around though can usually help the consumer to get one purchased and on the way in a short period of time.
Scheduling: It cannot be scheduled different times for different days, so this is a bummer.
…I've had this vacuum for about 5 months setup to run daily. I could count on one hand the number of times it has gone through the house without getting stuck.

Even if nothing changes, it finds something new to get stuck on. – Buyer
How Good Is It When Compared To The Competition?
Roomba offers several choices when it comes to robot floor cleaners. The various models they offer are more expensive than this one. Yet when you compare them side by side, you aren't going to get any additional features.
When the LG HomBot 3 is compared to many models on the market, it tends to clean better. This is especially true when it is compared to the round models that have trouble cleaning in the corners and along baseboards.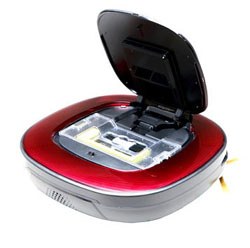 While the Samsung models are less expensive, they don't have the best reviews. They pick up decent, but they leave plenty that is to be desired by many owners.
They can get overloaded too, and they have to be turned off and then turned back on before they can successfully provide the cleaning that they should.
A battery life that doesn't last long enough is also a common complaint with various models of robot floor cleaners on the market.
LG HomBot vs Roomba



Overview
Description
Brand/Store
Availability
User Rating
Review
Specification
Operating Time (hours)
Charge Time (hours)
Operating Pattern
Scheduled Cleaning
Infrared Sensor
Dirt Sensor
Hardwood, Tile & Linoleum
Carpet
Height Adjustment
HEPA Filter
Multi-Room Navigation
Battery Indicator
Full Bin Indicator
Cliff Sensor
Charging Base
Return to Charging Base
Bumper
Virtual Walls
Remote Control
Dimensions
Weight
Price
Spot Mode
Boundary Markers
LG HomBot Customer Reviews
Being an $800 robotic vacuum, not a lot of people are willing to buy this roboti cvacuum cleaner.
In reviews consumers who left positive and negative reviews mentioned that it had a tendency to get stuck, sometimes even without any obstacle in front of it so there is a bit of babysitting needed.
Well LG did mention in the manual that you need to remove potential obstacles on the floor like wires and rugs just to give you a heads up.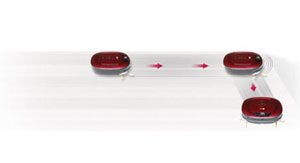 One thing that impressed a number of people here was the ability to learn and remember the layout of the room which is good and bad.
Good because it'll know which obstacles to avoid and bad because if you move anything, it'll think that the obstacle is there and will bump into it.
Another issue mentioned in reviews is its shape. It has a tendency to scrape baseboards and/or furniture when it turns.
Regarding its cleaning ability, it performed well, and buyers were mostly using it on hard floors and some on the carpet, and they were generally satisfied with the results.
There were some reported issues though on it not being able to return to the charging base on its own and not going under certain furniture.
Overall, consumers were happy with the navigation, suction and cleaning modes, particularly the "my space mode" that allows you to record the cleaning pattern.
LG HomBot 3.0 Review Final Words
With lots of spare parts, an intelligent processor, silent operation and dependable design, the expensive LG HomBot Square 3.0 is truly state-of-the-art by design and function.
Set it up, lean back and relax as it silently chugs along your home cleaning the floor and anything on it without any complains.
For those who want a truly hands-free experience or hate weekly cleaning chores, this is the robovac to get. It will reduce the frequency of heavy vacuuming and keep your home clean all the time.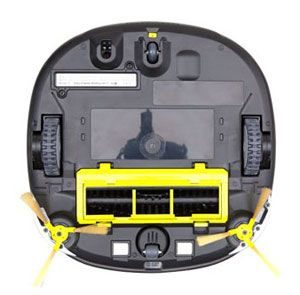 This electronic device has received some great feedback and praise from consumers. The versatility and flexibility of the device are well appreciated along with the ease of handling. Also, the automation feature adds great appeal to the device for many.
One recent buyer rated the LG HomBot 3.0 robotic vacuum positively highlighting the fact that "the vacuuming device actually learns the area it cleans to clean more efficiently."
There are many LG HomBot 3.0 reviews available online to read and reference discussing the numerous and innovative features this electronic device offers homeowners and businesses.
Some consumers may suggest that this robotic vacuum is a time-saving investment and essential home appliance. LG HomBot 3.0 vacuum saves time and removes the laborious choir of having to do some household vacuuming and cleaning.
The automation and many innovative features this robot vacuum provides to consumers make it a top pick in the market.
It has some of the finest automation features available in the market and makes a strong value proposition to consumers for their home or office area vacuuming and cleaning consideration.
This is a well-made product that gets excellent reviews when compared to other similar products on the market.
NOTE: Above content mentions HomBot 3.0, but it is also updated with features and options from its upgraded, newer version called LG HomBot Square.
Good
HomBot 3.0 looks good on paper but sadly, customer reviews don't go in favor of LG HomBot 3.0 robotic vacuum. When purchasing get its newer model version called LG HomBot Square which comes with many new features.
PROS
Multi-Tasking Vacuum Cleaner
Quiet Operation and Vacuuming
Auto-Resume Feature
Dual-Eye Movement
Photographic Memory
Easy Settings
CONS
Price
No Wet Mopping
Cannot be scheduled diff times for different days
Gets stucked often