iRobot Roomba 532 Pet Series Review PROS & CONS (2022) – Great For Pet Owners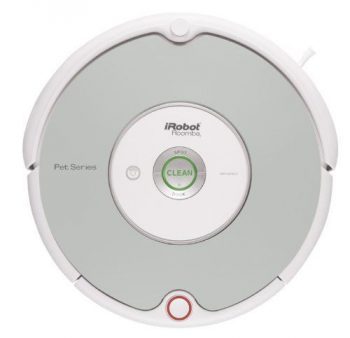 The iRobot Roomba 532 pet series makes caring for a home with pets much easier. iRobot Roomba Pet Series 532 vacuum cleaning robot is a revolutionary way to leave all the surfaces at home clean.
This specific vacuum cleaner makes use of the latest technologies designed to truly meet the needs of households especially those with pets.
Manual vacuuming does indeed remove the hair, but if it's not done on a regular basis, the hair can sometimes accumulate, especially where the carpet meets the wall.
What differentiates the Roomba Pet Series from their many other models are a larger vacuuming bin and extra set of brushes.
The iRobot Roomba 532 pet series at its core is very similar to the Roomba 530, or even the Roomba 560.
I love my Roomba 532, and have had it for over three years…. – Buyer

The iRobot 532 comes with a lot of accessories. Charging station, two virtual walls which will also act as "lighthouse", meaning that it will send Roomba from one room to another if you don't want to have to reposition it when it has finished one room.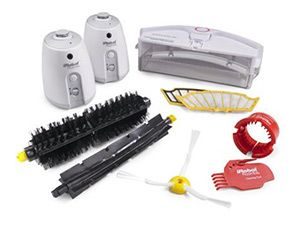 It seems no batteries come included for the two virtual walls, which require uncommon D batteries.
In the box are also extra set of brushes, a filter, plus a tool to help clean the brushes (which will accumulate a fair amount of pet hair, so cleaning is needed every few uses).
Roomba 532 vs Roomba 530 vs Roomba 585



Overview
Description
Brand/Store
Availability
User Rating
Review
Specification
Operating Time (hours)
Charge Time (hours)
Operating Pattern
Scheduled Cleaning
Infrared Sensor
Dirt Sensor
Hardwood, Tile & Linoleum
Carpet
Spot Mode
Height Adjustment
HEPA Filter
Multi-Room Navigation
Battery Indicator
Cliff Sensor
Charging Base
Bumper
Boundary Markers
Virtual Walls
Remote Control
Dimensions
Weight
Price
Return to Charging Base
iRobot Roomba 532 Pet Series Review
The Pet Series robotic vacuum comes fitted with an added set of easy to clean brushes, two interchangeable debris containers for capturing even more pet hair, cat litter or dander and cleaning devices that ensure both sets of brushes to be free of debris for ideal efficiency.
The high capability sweeper container holds more particles compared to the vacuum container. Counter-rotating brushes reach deep right into carpets to take out pet hair, dander and more.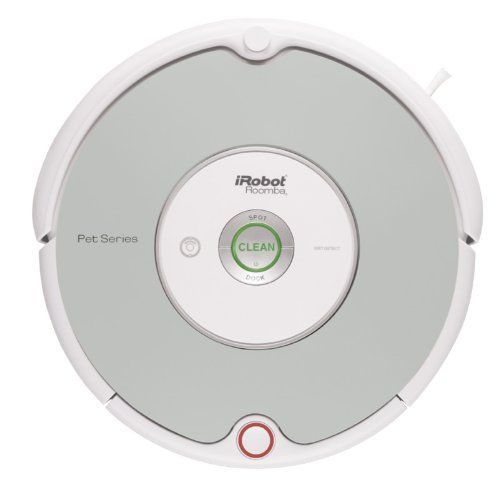 iRobot Roomba 532 Pet Vacuum Robot
iRobot Roomba Pet Series 532 is a revolutionary way to leave all the surfaces at home clean. This specific vacuum cleaner makes use of the latest technologies designed to truly meet the needs of households especially those with pets.
It comes with two Virtual Walls that utilize infrared light beams that develop adjustable, unnoticeable barrier that obstructs Roomba from entering into off-limit locations.
When the cleansing is done, or the electric battery is running low, Roomba instantly finds and also returns to its Home Base to dock and also recharge.
I use this every day, almost. The cats don't mind it at all and I have sat and watched to see if it would miss anything. so far, I couldn't see where it has ever missed a spot in my living room. Very easy to clean and maintain. well worth the price. – Buyer

iRobot Roomba 532 pet series successfully vacuums dust, particles, pet dog hair, pet dog dander, dirt, irritants and also even more from carpets as well as tough floorings.
Added substitute filters make sure iRobot Roomba 532 catches dirt, plant pollen, animal dander as well as small particulate inside the container.
The Roomba 532 vacuum cleaning robot includes iRobot's latest technical technologies, such as a light-touch bumper, stairway noticing ability, advanced anti-tangle technology and also the capacity to shift from carpetings to difficult flooring easily.
You should run Roomba 532 while you are at home for the first few cleansing cycles so your pet could get used to it. After that, you can let Roomba clean whether you're at house or on the go.

iRobot Roomba 532 Pet Series
Using the Roomba is really easy. You hit the button in the center that states "clean". Then, you're welcomed with an 80s-style digital noise, and the Roomba starts.
iRobot Roomba 532 Model Cleaning Performance
Using the Roomba is really easy. You hit the button in the center that states "clean". Then, you're welcomed with an 80s-style digital noise, and the Roomba starts.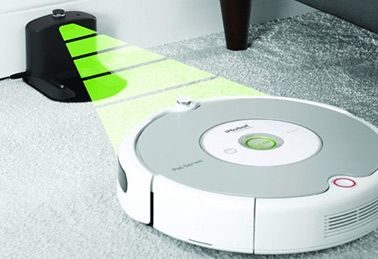 It uses a variety of patterns like circles, zig zags, and straight lines to clean the entire area of your floor.
It appears to be pretty clever. It avoids stairs, it immediately adjusts for carpeting and flat floors, it "goes home" when it's short on battery power and it also will cover an area several times if it identifies a great deal of dirt.
All Roomba designs use three brushes to clean floors. The first is in the front of the gadget and does a remarkably great job at pulling in animal hair from carpet edges.
Roomba 532 pet series vacuum quickly sucked up any and all noticeable particles that can be found in contact with.
After each cleaning, dirt bin is very simple to clean.You can also check to see just how much debris/hair had been vacuumed.
In terms of battery life, the Roomba will go for an hour prior to needing a charge. This will cover one big room, or up to three smaller rooms.
iRobot advises that you leave the Roomba on its charger when you're not utilizing it so that it's ready to go. If you want more space protection, you can choose a higher-end unit like the Roomba 570.
I have two Labradors. They shead constantly. Prior to Roomba the carpet was full of dog hair. It was disgusting and emberrasing. Roomba is good at collecting dog hair. We run it every night programmed for 12:30 am in the living room, den and halls. It keeps the area looking good every day. – Buyer

iRobot Model 532  Features
Efficiently vacuums dirt, debris, pet hair, dust, allergens and more from carpets and hard floors
Counter rotating Bristle Brush and Beater Brush work together like a dustpan and broom
Sturdy Bristle Brush digs deep into carpet fibers to grab dirt, debris, pet hair and more
Powerful vacuum sucks large and small debris into the large, bag-less bin
Fine filter traps dust, pollen and tiny particulate inside the bin
Cleans the whole floor, under and around furniture, into corners and along wall edges
Detects dirtier areas and spends more time cleaning them
Spot Clean provides quick clean-up of spills and concentrated messes
Automatically senses and avoids stairs and other drop-offs
Simple operation pressing the Clean button and Roomba does the rest
Virtual Walls (2) tell Roomba where to clean by restricting off-limit areas
Automatically returns to self-charging Home Base
Two interchangeable cleaning bins:


High Capacity Sweeper Bin

– an oversized sweeping bin that holds three times more debris than the vacuuming bin and is ideal for use in larger spaces and dirtier, high-traffic areas.


Vacuuming Debris Bin

– a powerful and efficient vacuum lifts dirt, dust, crumbs and debris. Ideal for routine maintenance of all floors and cleaning deep into carpet and rug fibers.
Includes 1 extra Bristle Brush, 1 extra Rubber Beater Brush, 2 extra Filters and 2 Brush Cleaning Tools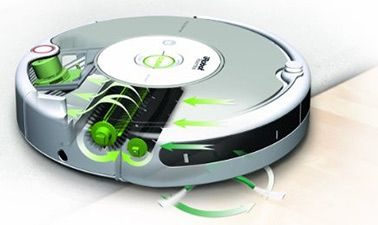 There are 3 stages by which the iRobot Roomba 532 Pet Series works to deliver superior cleaning power. First up is the spinning side brush that the device comes to have.
This is designed to tackle edges that are often not taken the best care of. Next, it has counter rotating brushes which works like a broom and a dust pan, gathering dirt that might come its way.
As its work progresses, a powerful vacuum sucks all of the debris left by brushes leaving each area visibly clean.
iRobot Roomba Pet dog Collection 532 Vacuum Cleaning Robot is loaded with a whole lot of sophisticated functions to absolutely offer the best tidiness at its peak.
Advantages of Roomba 532

It is packed with all the technology suited to make it an independent device.
Dirt is detected using acoustic sensors focusing its power on a certain place where there is concentrated dirt. It moves forward and backward until it delivers just the right cleaning power to finish a task.
It charges by itself should it feel the need to do so.
It traps more pet hair than you could ever imagine as it has powerful suctioning drawing in pet hair just as well.
Makes use of three stages of cleaning to thoroughly leave the place visibly clean.
Disadvantages of iRobot Roomba 532

Cleaning the device might require a lot of work.
It does well in cleaning bare rooms but with rooms having a lot of furniture, there might be problems with the path of the device.
Excellent cleaning capacity for our long-haired kitty and the best tech support for a hard-working machine that needs some ongoing tweaking. Never again want to be without it. – Buyer

Specifications
Package Dimensions: 24.63 x 19.13 x 5.5 inches
Package Weight: 13 lbs
What's in the Box:
1 iRobot Roomba 532
2 Virtual Walls (Require 2 D batteries)
1 Self-charging Home Base
1 Power Supply (3 hour charge time)
2 Brush Cleaning Tools
1 extra Bristle Brush
1 extra Beater Brush
2 Extra Filters
1 Rechargeable Battery
While Roomba Pet Series 532 will not do job as vacuuming manually , its cleaning ability is impressive, especially in cleaning close to the wall to pick up the hair that accumulates from a pet.
Great
If you can find one at a good price, the iRobot Roomba Pet Series 532 Vacuum Cleaning Robot is a decent entry level Roomba. Since it is nearly identical to the 530 with some add-ons of questionable usefulness, it is recommended grabbing which ever one you can get a better deal on.
PROS
Makes use of three stages of cleaning
It traps more pet hair
Charges by itself
Dirt is detected using acoustic sensors
Packed with latest technology
CONS
Doesn't perform best in rooms with furniture
Cleaning device takes time