Infinuvo Hovo 510 Replacement Filter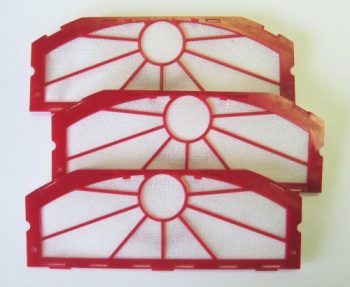 Infinuvo Hovo 510 replacement filter works for Hovo 510 series and other compatible robotic vacuums (Bobsweep Bobi Classic by Bobsweep, Bobi Pet, Hoover Quest 100). NOT COMPATIBLE MODELS: Bobsweep Standard, Bobsweep Pethair.
Replace the filter every 3 months to keep your vacuum at peak performance!
When the filter is clogged or damaged, your vacuum will loose suction and pick up less dust and debris from the floor, so it is important to replace the filter every 3 months.
Also check other replacement parts for Infinuvo Hovo 510: